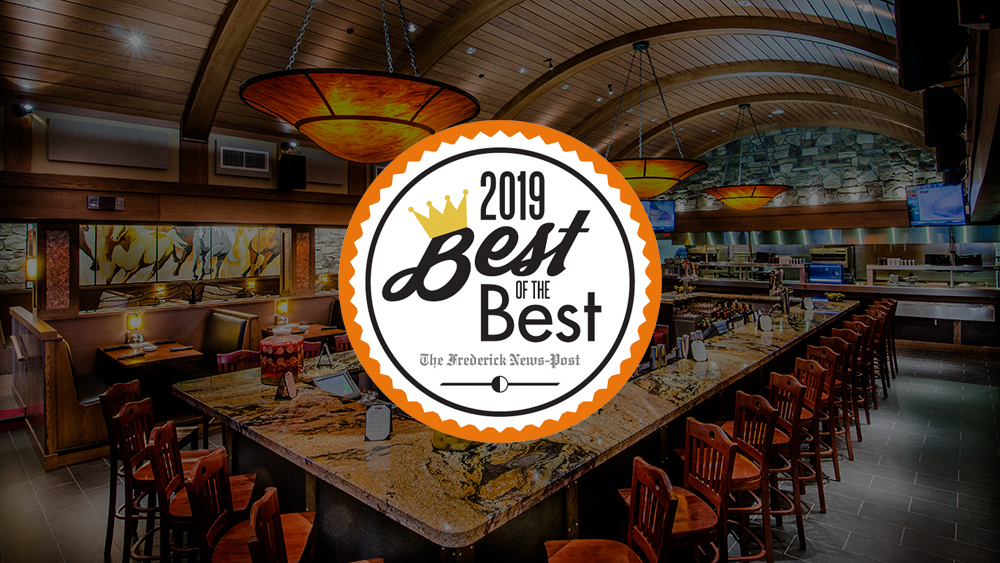 Calling all loyal customers!
The Frederick News-Post is holding its annual Best of the Best competition, and you can help Madrones be a winner in 2019. 
Click here to nominate Madrones for any restaurant-related category such as "Dining Out," "Food," and "Spirits" until July 20, 2019.  The top five for each category will be announced in August. 
From all of us at Madrones, thanks for the support. We value our loyal customers and we can't wait to see you soon.
About Best of the Best
The Frederick News-Post Best of the Best competition is a readers' choice contest. Frederick County residents have been voting for their favorite local businesses, organizations, and attractions through the Best of the Best contest since 2015. With hundreds of thousands of votes cast each year, Best of the Best is the biggest contest of its kind in Frederick County. The competition has three phases: the nomination round, the first voting round, and the top five voting round.