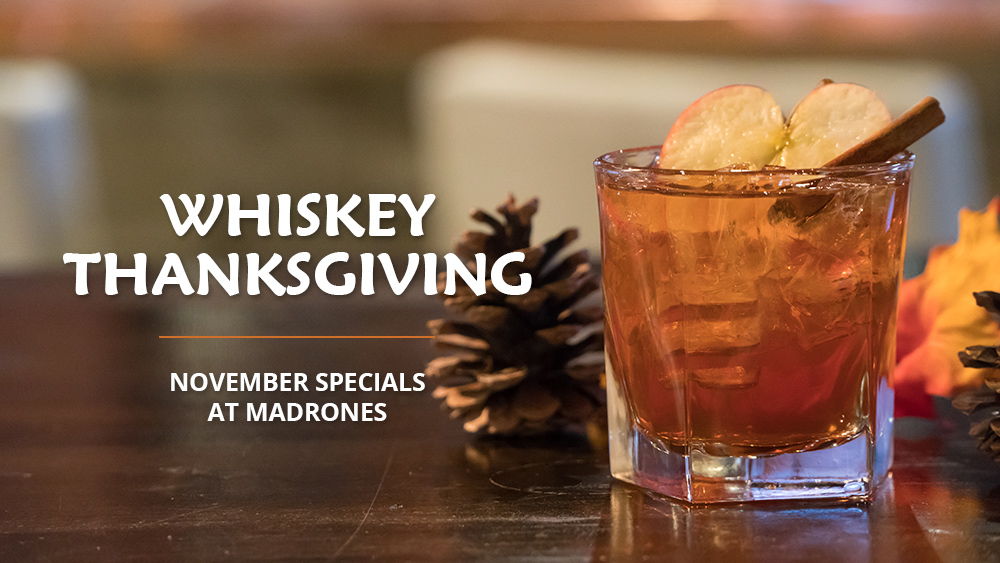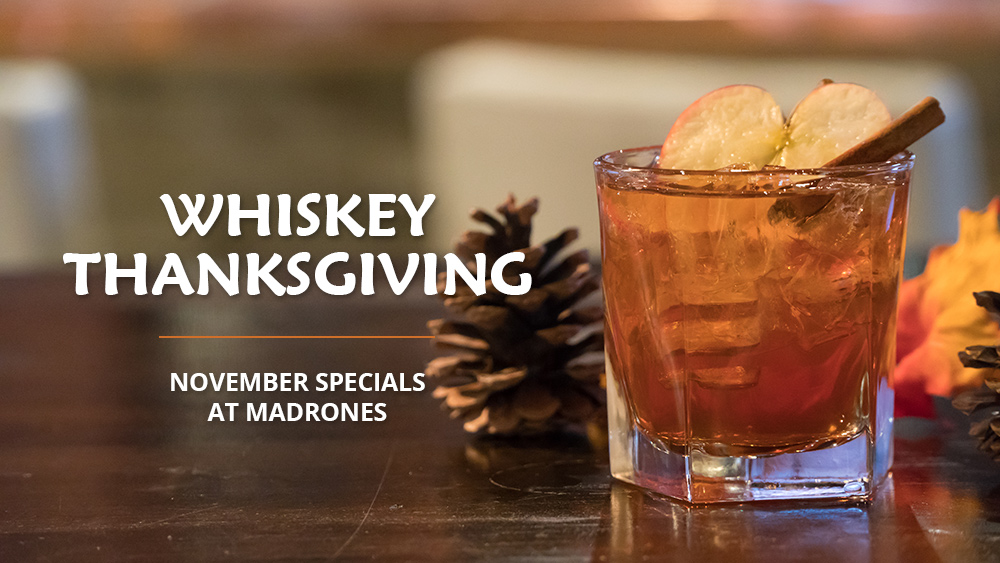 For November, we're blending two of the best things about fall: Thanksgiving flavors and smooth whiskey. We're serving autumn favorites, like cranberry, asparagus, and apple cider, as well as a few surprises. Try our newest specials, and tell us what you think on Facebook!   
Starter Specials:
House Guacamole
Spice up November with hand-cut chips, tomato, serrano chiles, cilantro, red onion, lime, and a pinch of salt. 13
Entrée Special:

Beef Tenderloin, Dry Scallops, and Jumbo Shrimp
Throw out traditional turkey. We're serving two beef filet medallions, a trio of large scallops, and a trio of jumbo shrimp – all seasoned and grilled over hickory. Served with asparagus and your choice of Caesar or House Chop Salad. 26.95
Featured Cocktails:
Apples and cranberries are classic fall flavors, and Madrones is adding whiskey to the list.
Knob Creek Apple Cider
Knob Creek Smoked Maple Bourbon Whiskey and local apple cider come together to make a delicious fall cocktail. 8.5
Red Snapper
Crown Royal Canadian whisky, amaretto liqueur, and cranberry juice make for a new classic Thanksgiving drink. 9
If you prefer red or white wine, stop by on Wednesdays for half-off all bottles.
Madrones loves a good Thanksgiving meal. Turkey, mashed potatoes, and stuffing are great, but beef tenderloins with cranberry and apple cider cocktails sound even better. Visit us during November to grab these delicious specials.
From all of us at Madrones, we looking forward to seeing you soon.