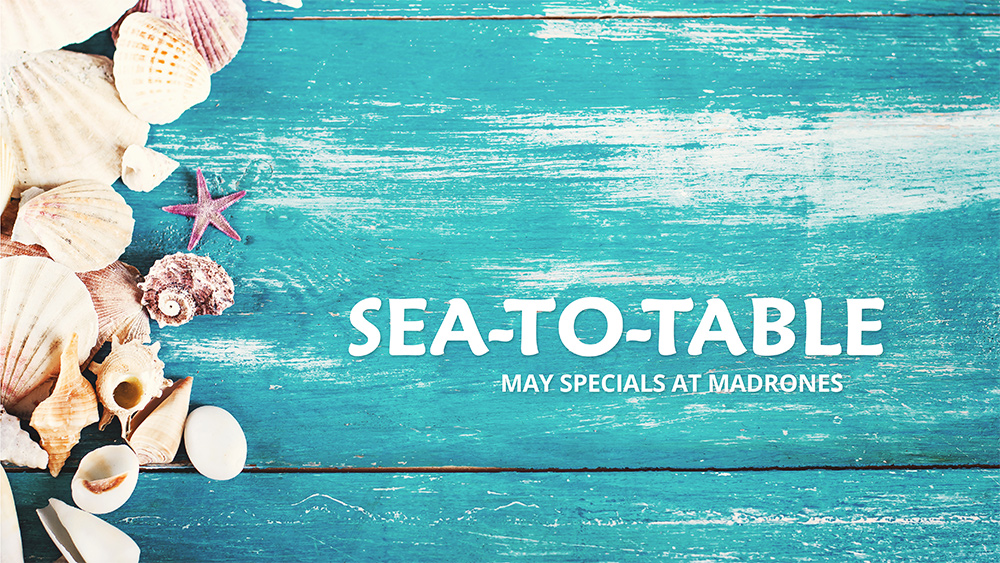 We're famous for our Colossal Lump Crab Cake (also known as The Bomb), but this month, we're switching up our seafood menu by adding a few fresh options. Nothing's fishy about our ahi tuna appetizer or entree special, and our other starter is shrimply the best. Come on, don't be shellfish. Give our May specials a try: 
Starter Specials:

Ahi Tuna & Salmon Tartare
With sliced avocado, cucumber, and Sriracha aioli. 14
Chilled Jumbo Shrimp
With cocktail sauce and remoulade. 14

Dessert:
Five-Nut Brownie
With caramel sauce and vanilla ice cream. 6
Entrée Special:

Ahi Tuna Platter
With emerald kale salad that includes roasted peanuts, white balsamic vinaigrette, and blue cheese tomatoes. 24
Featured Cocktails:
When it comes to wine, no one does it better than Linganore Winecellars in Mount Airy, Maryland. Madrones is proud to display this delicious local wine in our sangria, a perfect pairing for a sea-to-table menu.
Red Sangria
Made fresh to order with Linganore Steeplechase wine, fresh fruit, brandy, and sweetener. 9
White Sangria
Made fresh to order with Linganore Mountain White wine, fresh fruit, triple orange brandy, and sweetener. 9
If you prefer a whole bottle, stop by on Wednesdays for half-off all bottles.
While farm-to-table is a great concept, we have to say that sea-to-table is creating a new wave at Madrones. Enjoy this menu as soon as possible, because you don't want to leave your plate for salmon else.
From all of us at Madrones, we looking forward to seeing you soon.