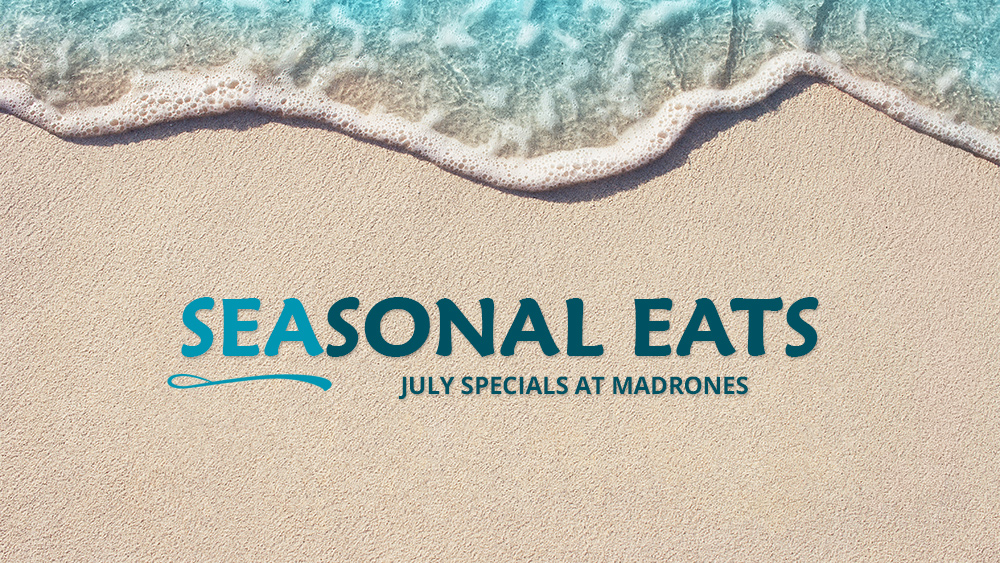 Last month, we brought you some fine sea-to-table specials. This month, we kept on swimming for some fintastic food, including tuna, shrimp, and salmon specials with a classic Dogfish Head brew. Notfishstanding, let's get to it: 
Starter Specials:

Ahi Tuna Tartare
With sliced avocado, cucumber, and Sriracha aioli. 14
Entrée Special:

Steak And Shrimp
Our Drunken Ribeye marinated with Burton Baton and grilled over hickory. Served with five jumbo fried shrimp. 29.9
Short Smoked Salmon Filet 
Marinated, smoked, and hickory grilled salmon with cauliflower mash, asparagus, and Creole mustard sauce. 21
Ahi Tuna Platter
With emerald kale salad that includes roasted peanuts, white balsamic vinaigrette, and blue cheese tomatoes. 22
Grilled Lamb Chops
Caramelized and slightly charred, topped with Sriracha lime aioli, green onions, and feta cheese. Served with fire-roasted asparagus and Mediterranean street corn.
Featured Beer: Dogfish Head Craft Brewery
Cod it even be a menu without Dogfish Head brew? The tunaverse is on our side, and this pairing is meant to be.
120 Minute IPA
Clocking in up to 20% ABV with a copious amount of high-alpha American hops, this IPA is brewed a few times a year — and it goes fast. 12 oz. 10.5
If you prefer wine with your fish, stop by on Wednesdays for half-off all bottles.
REELax, pull up a chair, and REEFuel at Madrones with this month's fish-themed specials that include salmon and tuna with a chummy good ale from Dogfish Head.
From all of us at Madrones, we looking forward to SEAing you soon.