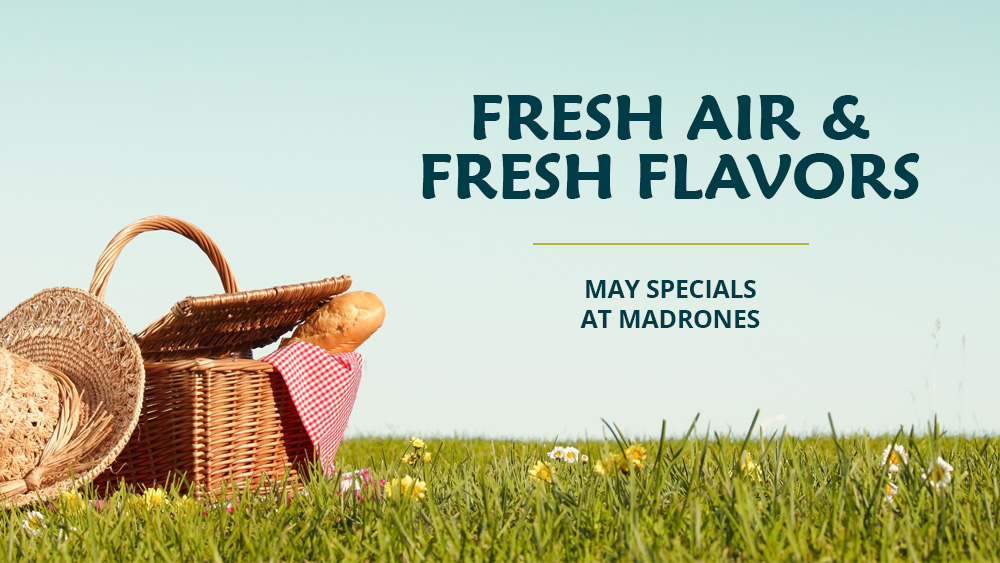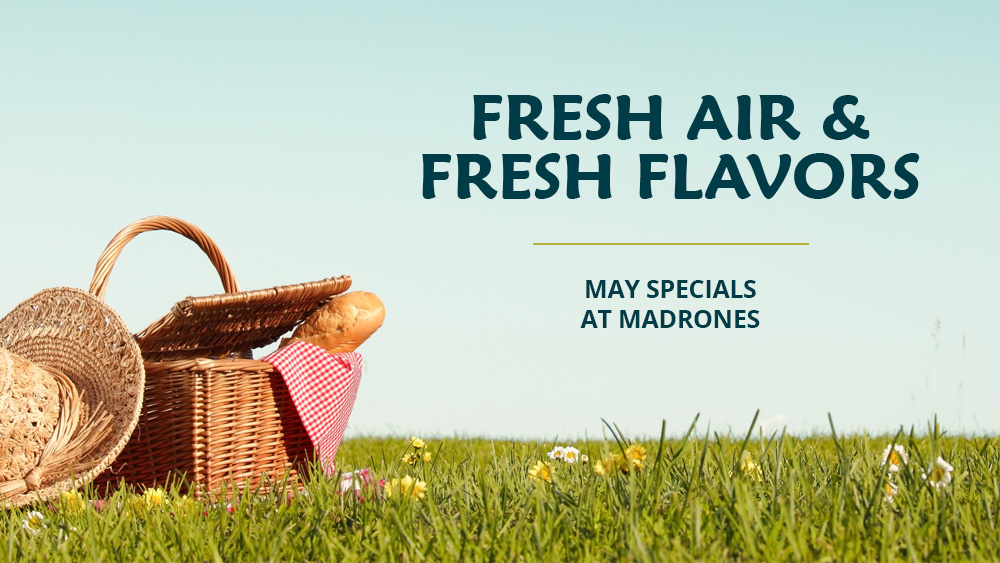 Need a break from your spring cleaning? Stop by Madrones to take in some fresh air and the fresh flavors of our May Specials. Visit Madrones this month for our Calamari Fritti appetizer to satisfy your spring fever. After savoring the tasty garlic sauce, prepare yourself for a delectable delight with our Blackened Salmon Over Linguine entrée. And tap into total relaxation mode by indulging in the tropical notes of our Caribbean Mule and Bell's Hazy IPA.
Starter Special:

Calamari Fritti
Tender calamari fried golden brown and sautéed in a spicy reduction of white wine, garlic, and pepperoncini. 12
Entrée Special:

Blackened Salmon Over Linguine
Topped with artichokes; sun-dried tomatoes; spinach; fresh basil; and a white wine, butter, and garlic reduction. 23
Featured Cocktails:
If you're looking to unwind, kick back and take a trip to the tropics with our refreshing Caribbean Mule or the aromatic hops of our Bell's Hazy IPA, perfect for a day of relaxation.
Caribbean Mule
Made with mango-habanero infused vodka, freshly squeezed lime juice, and ginger beer. This will have your taste buds dancing. 9
Bell's Official Hazy IPA
Pungent American hops and delicious wheat malt. This Hazy IPA is double dry-hopped in a combination of Mosaic, Citra, Azacca, Amarillo, and El Dorado hops. 4 oz. 3.5, 12 oz. 6, 20 oz. 8.
If you're looking for a crisp white to enjoy on a warm spring evening, come in on Wednesdays for half-priced bottles.
It's a pleasure to serve you! To say thank you, we are serving up these delightful specials throughout May. Reward your taste buds with Calamari Fritti, Blackened Salmon, and a relaxing Caribbean Mule. Stop by Madrones for a fresh and flavorful meal.
From all of us at Madrones, we'll keep your seat warm.