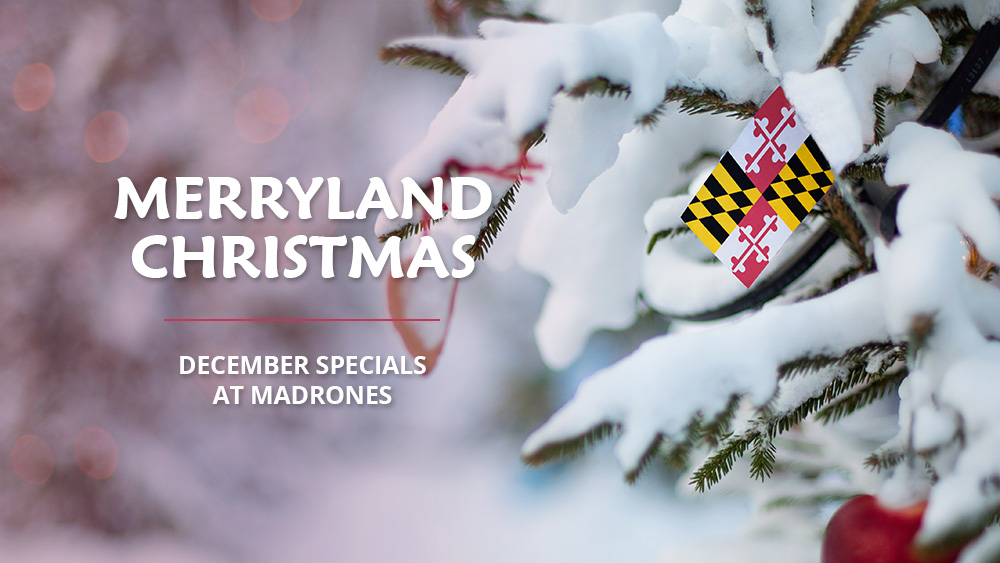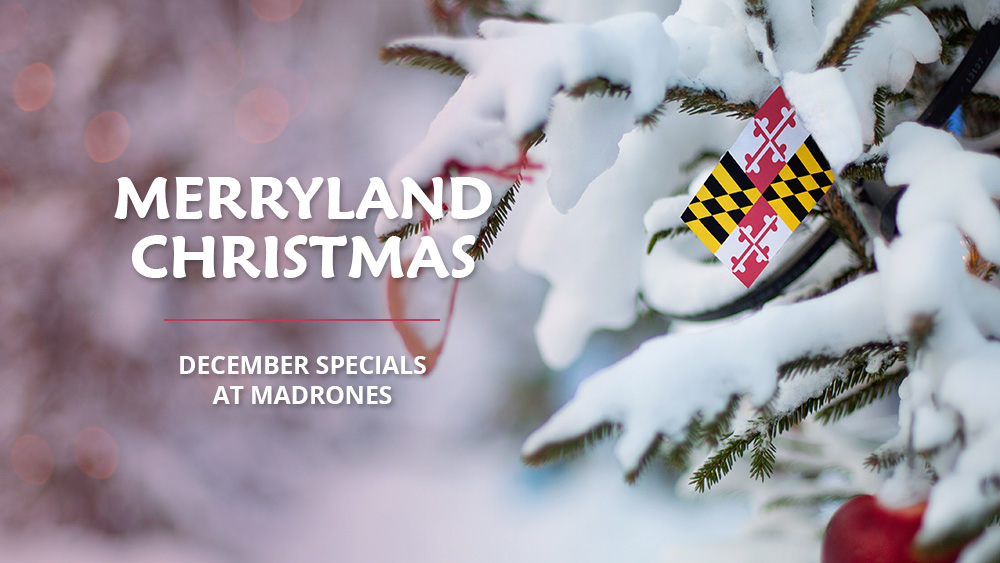 For December, we're celebrating the happiest holiday of the year right here in our home state. These Maryland-born specials are sure to sleigh your appetite, so you better be good for goodness steak. 
Entrée Special:

Roseda Black Angus Steak 
Black Angus New York Strip that's dry-aged, all natural, and locally raised by Roseda Black Angus Farm in Monkton, Maryland. Roseda is the region's finest black Angus farm, never uses growth hormones or routine antibiotics, and raises their grain-fed beef on pastures. New York Strip grilled over hickory for tenderness and flavor. Served with your choice of Caesar or Chop House salad and loaded baked potato. 16 oz. 32
Featured Cocktails:
It wouldn't be the holidays without spiked eggnog and the brew that keeps on pouring. Drink up, grinches.
Homemade Eggnog 
Are you egg-cited about the holidays? Sip on Madrones family recipe straight from Grandma's kitchen. Heavy cream, whole milk, eggs, Maker's Mark Bourbon, vanilla, clove, and nutmeg. 8
120 Minute IPA
Brace your elf. This IPA clocks in at up to 20% ABV with a copious amount of high-alpha American hops. It's brewed only a few times per year by Dogfish Head Brewery – and it goes fast. 12 oz. 11
It's the most wine-derful time of the year. Stop by on Wednesdays for half-off all bottles.
Twas the month of Christmas, when all through Madrones, we were prepping and serving for those in our home. Angus steaks were grilled and hometown beers chilled. Eggnog was had with an uttered, "Not bad." But you hear us exclaim from the kitchen with light, happy Christmas to all and to all a good night.
From all of us at Madrones, happy holidays. We looking forward to seeing you soon.