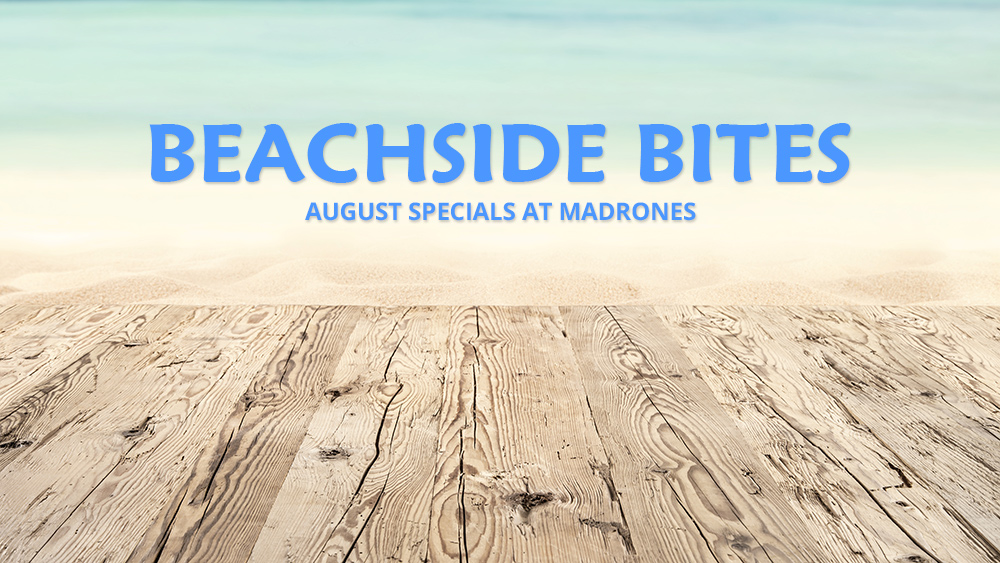 Last month, we brought you some fine SEAsonal eats. This month, we celebrate summer with some beach favorites. We've got seafood staples with tuna, shrimp, and salmon specials. We're also offering a pair of classic summer cocktails.  
Starter Specials:

Ahi Tuna Tartare
With sliced avocado, cucumber, and Sriracha aioli. 15
House Guacamole
The coolest app of the summer. Hand-cut chips, tomato, serrano chiles, cilantro, red onion, lime, and a pinch of salt. 13
Entrée Special:

Steak And Shrimp
Our Drunken Ribeye marinated with Burton Baton and grilled over hickory. Served with five jumbo fried shrimp. 31
Short Smoked Salmon Filet 
Marinated, smoked, and hickory grilled salmon with cauliflower mash, asparagus, and Creole mustard sauce. 21
Ahi Tuna Platter
With emerald kale salad that includes roasted peanuts, white balsamic vinaigrette, and blue cheese tomatoes. 23
Featured Cocktails
What's summer without a drink in your hand? Check out these tequila or vodka cocktails as your summer sipper.
Patron & Grapefruit 
Patron Silver tequila and fresh grapefruit juice. 9
Cherry Limeade Crush 
Cherry vodka, sweetened limes, and Sprite. 8
If you prefer wine on your summer vacation, stop by on Wednesdays for half-off all bottles.
Summer is nearly over, and it's time that we wave goodbye. Check out this cool, beachside menu during August, and let us know what you think!
From all of us at Madrones, we looking forward to SEAing you soon.