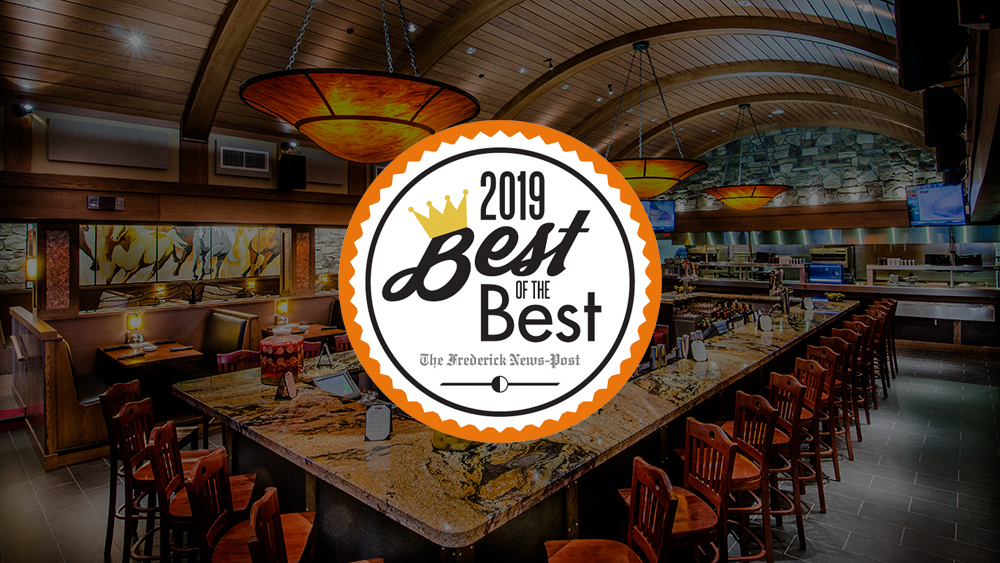 The final round in Frederick News-Post's "Best of the Best" competition is here, and we have been nominated for 4 different categories! Thank you to everyone in the Madrones' family who took the time to vote for us. We are truly humbled by all the support that we have received.
However, the competition isn't over yet. If we are going to be named "Best of the Best" in any of the 4 categories then we will need your support now more than ever!
After clicking the button below, click on the "Dining Out" category to vote for us in the "Best Barbecue Restaurant" and "Best Overall Restaurant". We have also been nominated under the "Food" category for "Best Burger" and "Best Steak", so don't forget to vote for Madrones there as well!
You can vote once a day from now until September 12th. Frederick News-Post is giving out a $100 Visa gift cards to two lucky voters. Send the link to any family or friends who also love Madrones so they can show their support as well!